Los Angeles–Cachet Hotel Group (CHG) recently announced the opening of its new office in Los Angeles along with the appointment of a new leadership team, demonstrating its commitment to expanding in the Americas.
Meredith Gelacak joins CHG in a newly created position, as president of hotel operations for the Americas, reporting to CEO Alexander Mirza. A veteran of the hotel industry, Gelacak brings more than 20 years of experience in the hospitality industry, including 15 years with Hilton Hotels Worldwide, where in her last role she served as vice president of Food and Beverage. Gelacak also served as general manager for several full service Hilton Hotels with an average key count of 400 rooms.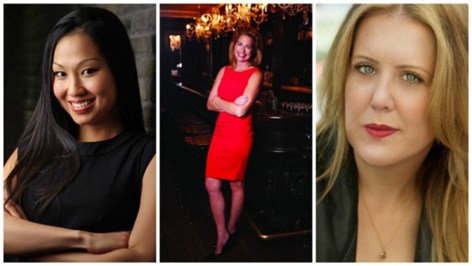 Chief Development Officer Yvonne Choi (left), President of Operations Meredith Gelacak, MD of Interior Design Tiina Martin, CHG Americas (right)
Yvonne Choi, the firm's new chief development officer for the Americas and global head of residential, will oversee development and expansion of CHG hotels, resorts and mixed-use developments. Choi joins the Americas leadership team from Asia, where she was chief marketing officer.
Prior to joining Cachet, Choi worked at SBE's international development team based in Los Angeles. Choi began her career at the Corcoran Group. As Corcoran's development and acquisitions manager, she oversaw sales and marketing for the firm. Choi's education includes a double degree in marketing and business management from New York University's Stern School of Business.
"The appointment of new U.S. based leadership positions, coupled with the signing of Westlake California and Los Cabos, Mexico demonstrates our commitment to expanding in the Americas," said Alexander Mirza, president and chief executive officer in prepared remarks. "We look forward to working with both U.S. based and international hotel owners to acquire, convert and monetize their hospitality related investments in the Americas."
Rounding out the team is Tiina Martin, managing director of interior design. Martin brings nearly 15 years of design and development experience to CHG. Prior to joining the Los Angeles office, Martin advised Cachet on its hotel brand standards and worked on a major lifestyle destination resort projects in Las Vegas. She also spent several years at Gensler where she worked on a wide variety of hospitality, retail and transportation projects. Martin currently oversees Cachet's interior design of the 309 room resort in Los Cabos.
Cachet Hotel Group is an international hotel branding and management company with offices in Los Angeles, Shanghai and Bangkok.