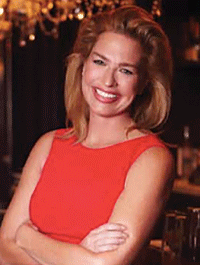 Early on in Meredith Gelacak Mulligan's career, when she was GM at the Capital Hilton in Washington, D.C., she experienced a hotelier's nightmare. During a high-profile event catering to the D.C. elite, the hotel's coatroom collapsed, leaving 3,000 coats on the ground—without their tickets. Yet Mulligan found a way to manage the chaos, proving she has what it takes to thrive in the hospitality industry. Now the President of Operations—Americas, for Cachet Hotel Group, she continues to show how she is an industry leader.
What was your career trajectory like?
My first hotel job was the Capital Hilton in Washington, D.C. I started working for Hilton in 1995 and was very quickly appointed the youngest female—and, well, youngest ever—general manager for a full-service hotel in the company. I was the GM of a full-service, 400-room hotel at 28. Hilton was very supportive because I was one of the few women in a leadership role.
What lead you to Cachet?
Cachet's CEO, Alex Mirza, and I have known each other for more than a decade. We worked together at Hilton, we worked together at Caesars, and then we worked together on multiple projects over the years. When Cachet originated roughly four years ago, I was consulting for them on multiple projects but didn't actually come on to take on the Americas until we decided to grow in that market specifically, which happened around the end of last year. Alex is what led me to Cachet. He's a big supporter of women and makes a point to hire women into management positions.
Speaking of management, how would you describe your management
strategy?
Intensely strategic, highly focused, and trusting once talents are proven.
Cachet has been rapidly expanding this year, revamping its Americas team and entering strategic partnerships with a number of international entities. What benefits have been seen so far from these moves?
In today's world, there is no such thing as one-size-fits-all. People have to cater to the locals and the locality. Having international partners gives us a lot of flexibility to be an international company where customs are different, timelines are different, realities of consumption are different, regulatory standards are different, and design and architecture are different. You have to become very, very flexible and at the same time be very, very quick. These partnerships help us to do just that and work in multiple markets without making big mistakes, which can happen if you enter international markets without knowledge of the local lay of the land. A lot of big U.S. companies go into international markets thinking that things operate the way that they do here and they don't.
What about the hospitality industry right now do you find most exciting?
Right now is kind of the perfect storm for hospitality in that there is so much regulatory obligation, especially in the United States, that it's finally forcing interruptive technology and interpretive service into the industry and causing some exciting evolution. This business has not evolved for a long time. It's been very flat in the product and technology offerings, and limited how quickly the industry can move. We're about to really change that, not just in the United States, but all over the world.