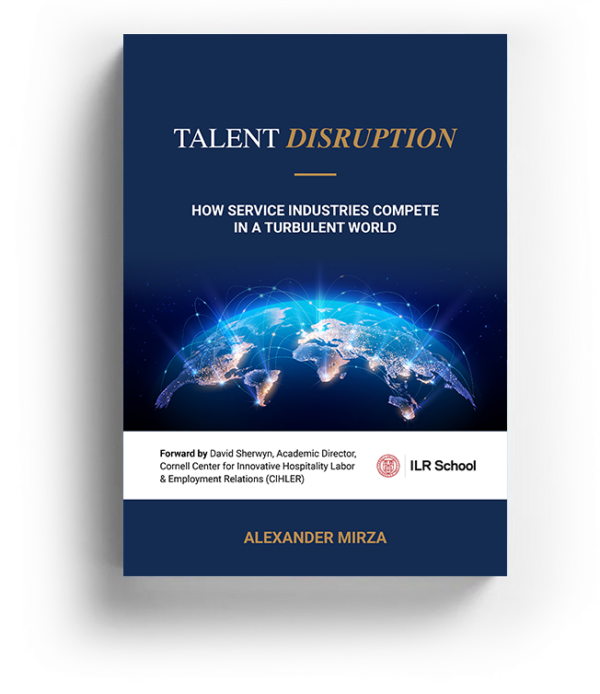 Talent Disruption: Employees Are the Brand
How Service Industries Compete in a Turbulent World
This book delves into the historic challenges faced by hospitality and the service industry amidst unprecedented labor shortages, technological and geopolitical shifts. It provides a roadmap for building a global talent engine and highlights the need for a paradigm shift from legacy HR technologies to a marketplace enabled by AI, big data, experiential learning, and virtual reality. It explores new organizational models for managing human capital across borders and shares the triumphs and tribulations of the "Top 100 Hotel General Managers," also known as the bona fide moguls of hospitality. The author, who led strategy and development functions for hospitality chains before becoming a hotel CEO himself, leads a VC backed team that built the industry's first AI powered talent marketplace whose purpose is to perfect meritocracy and accelerate diversity.
Also check what Alexander Mirza shares about Talent Disruption.
Coming Soon..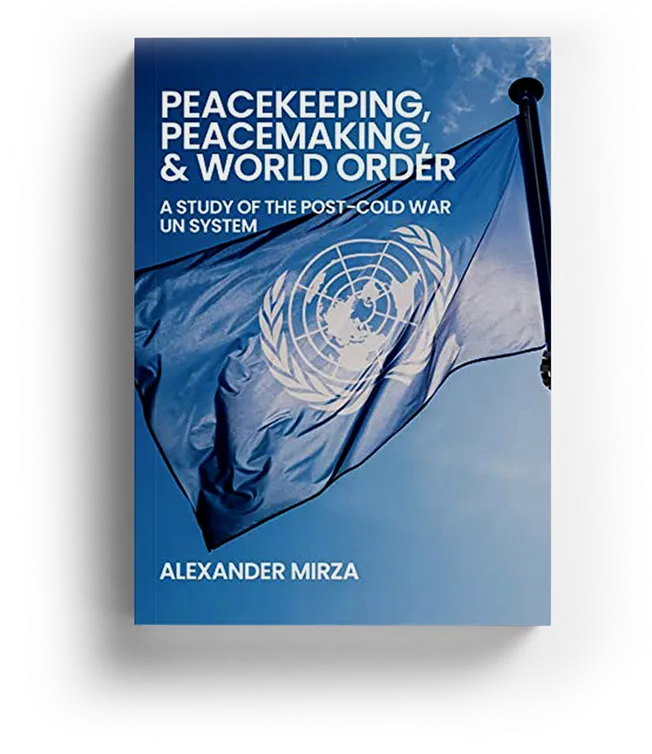 Peacekeeping, Peacemaking, & World Order
A Study of the Post-Cold War UN System
The book represents an attempt of a deep and comprehensive analysis of the UN's role in peacekeeping and peacemaking in the post-Cold War era. The author, Alexander Mirza, a management consultant with over 25 years' experience including advising heads of state and international organizations, based on a skillful analytical and historical approach, considers the concept of the new U.N. multilateralism, its evolution, challenges, and failures. It is generally recognized that as a result of the Cold War, the collective security mechanism practically did not work. After years of doubts about the UN' ability to carry out peacekeeping operations, today there is an urgent need to study the international legal aspects of the regulation of peacekeeping operations, as the main way of implementing UN peacekeeping activities aimed at ensuring international peace and security. The main thesis that Alexander Mirza offers to readers is that thanks to cooperation and respect for the positions of partners, it is possible to implement projects of any scale, while a lack of mutual understanding leads to the loosening of even the most stable structures, which was demonstrated by the UN after the start of the Cold War. The author sees a way out in peacekeeping through the new UN multilateralism and resolving the debate between humanitarian intervention and national sovereignty.