Opening in 2016, Cachet's hospitality innovations deliver a "West Meets East" experience
Cachet Hotel Group (CHG) is launching its flagship CACHET brand in Chengdu, China's high technology capital in 2016. Presently under construction, the Cachet Hotel boasts a prime location in the High Tech Zone and is part of a mixed-use development called Chengdu Jinbao Plaza, comprising office and commercial towers, a financial center and a luxury shopping mall.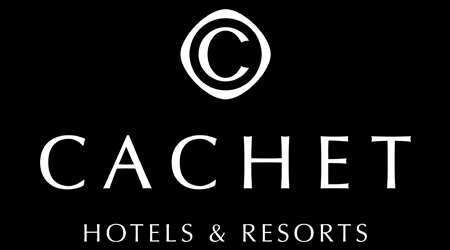 Chengdu has evolved into a global destination and is home to pioneering industries including information technology, biomedical engineering and new energy," said Alexander Mirza, President & CEO, Cachet Hotel Group. "This landmark development presents the perfect opportunity for Cachet's flagship brand to introduce product and service innovations that redefine the Asian hospitality experience."
Graced by a striking glass facade, Cachet's 191-room lifestyle hotel will convey a "West meets East" brand story that pays homage to the region's rich cultural heritage, enhanced by modernism and entertainment.
From its roots in the East, Cachet's hotel rooms will showcase time-honored traditions of Asian design such as Chinese motifs, woodcarvings, local sculptures and silk textures. The signature restaurant, Le Sheng, an innovative "cuisines of China" concept, will feature cuisines from all four corners of China – ranging from spicy Sichuan flavors and Shanghai dishes to refined Cantonese fare and hearty Beijing cuisine.
Cachet's signature cSPA will offer guests a multitude of Eastern wellness therapies and treatments. Further, the property's public spaces will serve as backdrops for local communities and highlight the works of emerging artists, designers and entertainers.
From the West, Cachet will feature fashion suites created by New York based interior designer, Jay Godfrey. In a city recognized as the Silicon Valley of China, Cachet hotel will deliver breakthrough service innovations that facilitate guest personalization. Cachet's technology platform will empower guests to select their room, perform keyless mobile check-in and customize everything during their stay. Hotel rooms will include electronic tablets that can be used to access a suite of hotel services, including an entertainment menu, concierge, in room dining, laundry and housekeeping.
Cachet's glamorous bar and lounge, Eden, will be the hottest day-to-night destination featuring extensive cocktail list, guest DJs and live music performances.
Cachet Hotel will become an important destination in Chengdu where locals, Chinese and international travelers will experience discovery and innovation in living, eating and drinking. Offering a synthesis of modern luxury, high-energy dining and personalized service, Cachet Hotel will redefine Asian hospitality for the 21st century.