Cachet Hotel Group (CHG), the Hong Kong-based hospitality company, has announced plans to open its first property in Hangzhou.
The new Cachet Deluxe Hangzhou will be a 185-room "lifestyle hotel", including a series of Cachet-branded private residences. The property is situated within the new Qianjiang CBD complex – a twin-tower development also known as World Packaging International Center (WPC).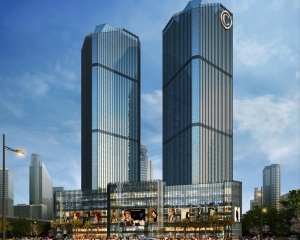 "In a city that is home to pioneering companies such as Alibaba, GE, Cisco and well-known international financial institutions, Hangzhou is an ideal destination for us to grow our Cachet brand," said CHG's president & CEO, Alexander Mirza said.
"The WPC development fits our strategy of partnering with innovative developers with a strong and daring vision and will push the boundaries of what a hotel can be."
The hotel will feature a series of high-tech amenities, including a keyless mobile check-in and in-room tablets to access hotel services, like in-room dining, laundry and housekeeping.
There will also be a significant amount of function space, including a top floor ballroom, and a large nightclub. The launch of the Drai's AfterHours & Nightclub follows a recent partnership between CHG and Las Vegas nightlife mogul, Victor Drai.
The Cachet Deluxe Hangzhou becomes the third Cachet-branded hotel in CHG's pipeline, following previously-announced openings in Chengdu and Bangkok. The company also operates the eco-friendly URBN brand, which it is planning to launch in Kunming.