Hilton Family of Hotels Announces Deal with Famed Restaurateur Donna Scala to Develop Signature Casual Dining Restaurant Concepts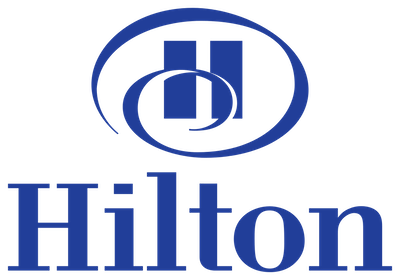 Scala's First Project Will be the Urban Tavern at the Landmark Hilton San Francisco
The Hilton Family of Hotels announced that it has entered into an exclusive partnership with critically acclaimed restaurateur Donna Scala to develop signature casual dining concepts for its full service hotel brands. Scala, owner of Napa Valley's renowned Bistro Don Giovanni, will design and concept the new casual restaurants. Donna and her husband Giovanni have been responsible for several highly praised restaurants, including Piatti Ristorante and Scala's Bistro, which they opened in 1995 in the Sir Francis Drake Hotel. The year it opened, Scala's Bistro was named Best New Restaurant nationwide by Food and Wine Magazine, and Donna Scala received the distinguished honor of Best New Chef.
'Donna Scala is a proven owner-operator. Under her creative leadership, we will transform our casual dining restaurants into memorable, social destinations,' said Alexander Mirza, senior vice president, Corporate Development, Hilton Hotels Corporation. 'Our partnership with Donna Scala is consistent with our overall direction to license and lease restaurants to proven third party operators such as Drago's at the Hilton New Orleans Riverside and Capitol Grille at the Hilton Indianapolis.'
'I am thrilled to be involved in this new venture with the Hilton Family of Hotels to redefine the casual dining experience and I am pleased to be working on another great restaurant project in the magical city of San Francisco. I look forward to seeing old friends and making new ones at the Tavern,' said Scala.
Hilton Hotels Corporation and its owners expect to build or re-concept nearly all existing casual restaurants in company owned and managed North American full service hotels by 2009. The first project to come out of the partnership with Scala will be the Urban Tavern at the landmark Hilton San Francisco. Set to begin construction in August 2007, the Urban Tavern will be a warm and inviting gathering place to meet, drink and dine. The restaurant is expected to open in the first quarter of 2008.
'As the first project we are working on with Scala, the Urban Tavern builds on a tradition of welcome, comfort and honest fare, adding spice and drama to make it a great venue for a city renowned for great food,' said Meredith Quarnstrom, vice president, Food & Beverage, Hilton Hotels Corporation. 'Donna Scala will coach and direct the hotel's culinary team and also develop specialty menus for catering and in-room dining.'
Unique features of the Urban Tavern will include a charcuterie serving signature cheese, meat and antipasto plates and a large community table that will serve as the focal point of the restaurant. A glowing fireplace will be positioned to be viewed from almost every seat to not only provide warmth, but to set the tone of the environment as welcoming and inviting. Scala and her staff will work with the region's wine makers, farmers and artisanal cheese purveyors.
Scala's future projects will include licensed concepts similar in nature to the world-renowned Bistro Don Giovanni, as well as a new concept for pizza – a specialty that Scala has been perfecting since age five. Scala has been recognized on the Oprah Winfrey Show, Newsweek, and in GQ. While her culinary skills cover a variety of the world's cuisines, Scala's cooking style is heavily influenced by her Greek heritage. A resident of Napa, she is inspired by the vegetables and herbs she grows at her Bistro Don Giovanni restaurant and makes her own wine called Scalas.